Main content starts here, tab to start navigating
The Chef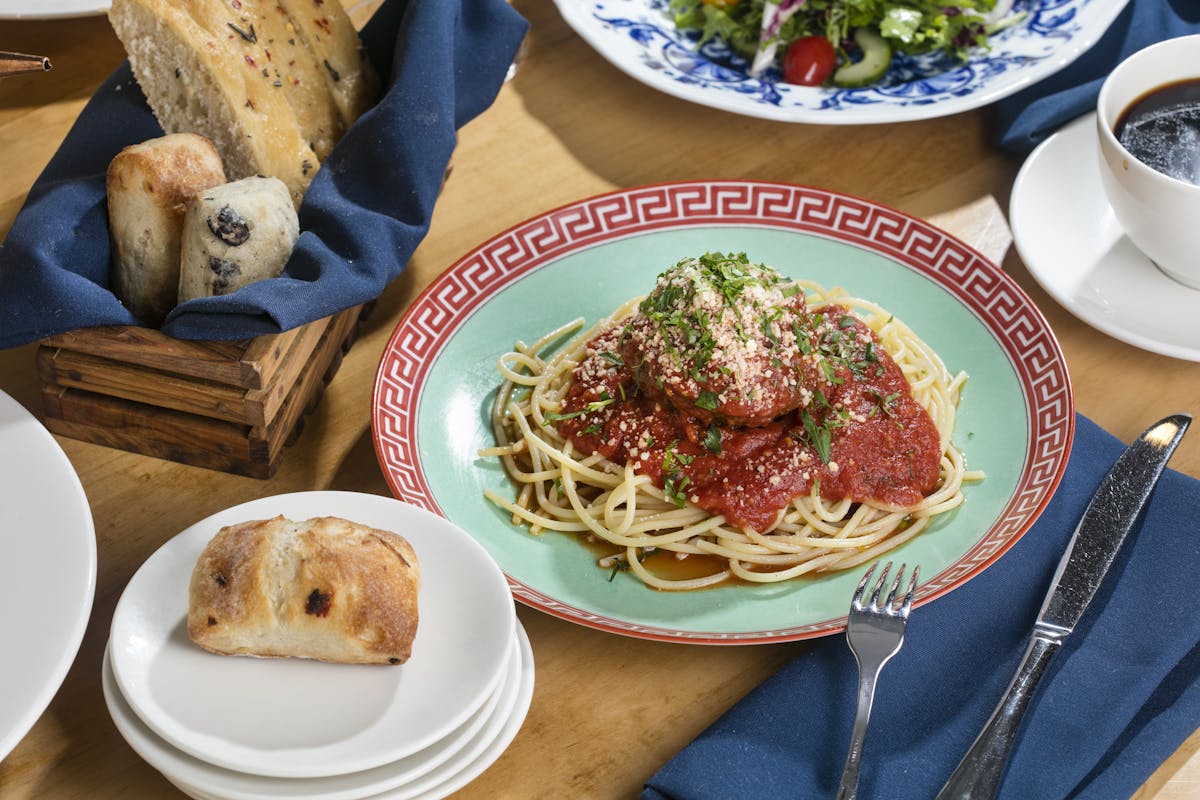 GARY LAMOTHE
Executive Chef
Coached by some of the biggest names in the culinary world throughout his career, Executive Chef Gary LaMothe looks to the coast of Italy to inform the menu at Caputo Trattoria, at Foxwoods Resort Casino in Mashantucket, CT. Creating an approachable culinary program with big city sensibilities, LaMothe looks to inspire awe in his guests. "We strive to bring the total experience," he says. "Whether that's haute techniques in the kitchen or tableside service in the dining room, we leave a lasting impression."
With both authentic Italian specialties and familiar Italian-American favorites, LaMothe pleases every palate while keeping an eye on sustainability and championing local sourcing balanced by Italian imports. To deliver his vision, the chef remains acutely focused in the kitchen, but values the company of his staff. "I like to incorporate my team in a family atmosphere, where everybody takes ownership of the kitchen," he explains.
Parents of French, Italian, and English heritages provided multicultural culinary influences to LaMothe from an early age as he grew up in Peakskille, NY, and eastern Connecticut. He often experimented with family recipes and spent time in the garden alongside his grandfather. In love with the tight-knit communities that surrounded him, he recognized the power of dining to bring people together. His first job at 16 as a dishwasher showed him the hard work involved, but he powered on, inspired by the camaraderie.
After cutting his teeth in local kitchens, LaMothe joined Foxwoods Resort Casino and found himself exposed to more eclectic cuisine than was typical in the region. He took advantage of the opportunity to work alongside celebrity chefs including Emeril Lagasse, Daniel Boulud, Michael Shlow, and Tom Colicchio, as well as talented local chefs, on a variety of special dinners. Eventually, he joined the team opening Paragon Restaurant, which went on to earn AAA's Four Diamond Award.
In 2008, LaMothe joined the founding team at David Burke Prime Steakhouse, to hone his chops in one of New England's busiest steakhouses while helping rake in awards from Wine Spectator. Finding additional opportunities to cook with renowned chefs such as Paul Liebrandt, Geno Bernardo, Mary Dumont, and others, LaMothe collected all the insights he could and developed a formidable culinary skillset.
Taking a three-week sabbatical in 2017, the thriving chef traveled to Italy to explore Milan, Florence, and Rome. Meeting and cooking with locals in each region, he learned what made each city distinct and soaked in their rich histories and cultures. Upon his return to The States, LaMothe put his Italian experience to use for the spring 2018 opening of Caputo Trattoria.
Outside of his work, LaMothe retreats to his charming country house in Canterbury, CT, where he enjoys yardwork, playing pool, and spending time with his children. He strives to pass down his affinity for gardening, canning, and preserving—bestowed on him by his grandfather—to his own kin. When traveling, LaMothe explores culinary scenes, whether dining at the locale's hottest restaurant or checking out its farmers' market, to keep up with the dynamic culinary world.